Welcome to Advantage Appraisals, LLC.
We are your best source for real estate valuations within the greater Phoenix area, specializing in the southeast valley (Tempe, Mesa, Scottsdale, Gilbert, Chandler, Queen Creek, San Tan Valley, Apache Junction) but also covering the rest of the region including Ahwatukee, Paradise Valley and Glendale. We have a well established track record of timeliness, accuracy and professionalism in meeting your property valuation needs.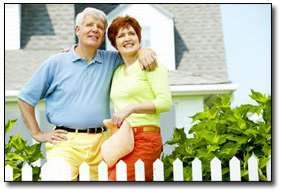 Our specialties include:
Bankruptcy
Divorce Settlement
Cash Sale Valuation Analysis
Proposed Construction
FHA, USDA and Conventional Mortgages
Million Dollar+ Homes
Field and Desk Reviews
Fraud Investigation
Estate Settlement
Tax Assessment Appeal
Private Mortgage Insurance Removal
General Home Valuation Consultation
We make it a policy to contact property owners within 24 hours of receiving an assignment, and in most cases we are able to have your appraisal back in your possession within 24-48 hours of inspection. By using the latest tools in appraisal technology, we are able to appraise properties with the singular focus of doing the assignment accurately and quickly.
Whether you are a mortgage professional, realtor, homeowner, or prospective homeowner, feel free to call us to discuss your situation. Or, if you are seeking a better network of professionals whether it be for real estate purposes or not, we are very well connected with reputable businesses throughout the Southeast Valley.
Spend a few minutes on our site to find out a bit more about us, and you'll learn that we are the right company to work with. The more you know, the better decision you can make.